Researched Nutritionals | Transfer Factor Multi-Immune™ | 90 Capsules
Transfer Factor Multi-Immune™ | 90 Capsules:
Dietary Supplement!
Natural Killer Cell Formula!
Transfer Factor Multi-Immune™ provides an advanced comprehensive immune support formula, promoting healthy natural killer cells, macrophage, T-cells, and cell division. Product may be used as a daily-use supplement to promote and maintain healthy natural killer cell function as well as providing additional support to the immune system during acute health challenges
Many doctors protocols include Transfer Factor Multi-Immune™ simultaneously with one or more of the targeted transfer factor products.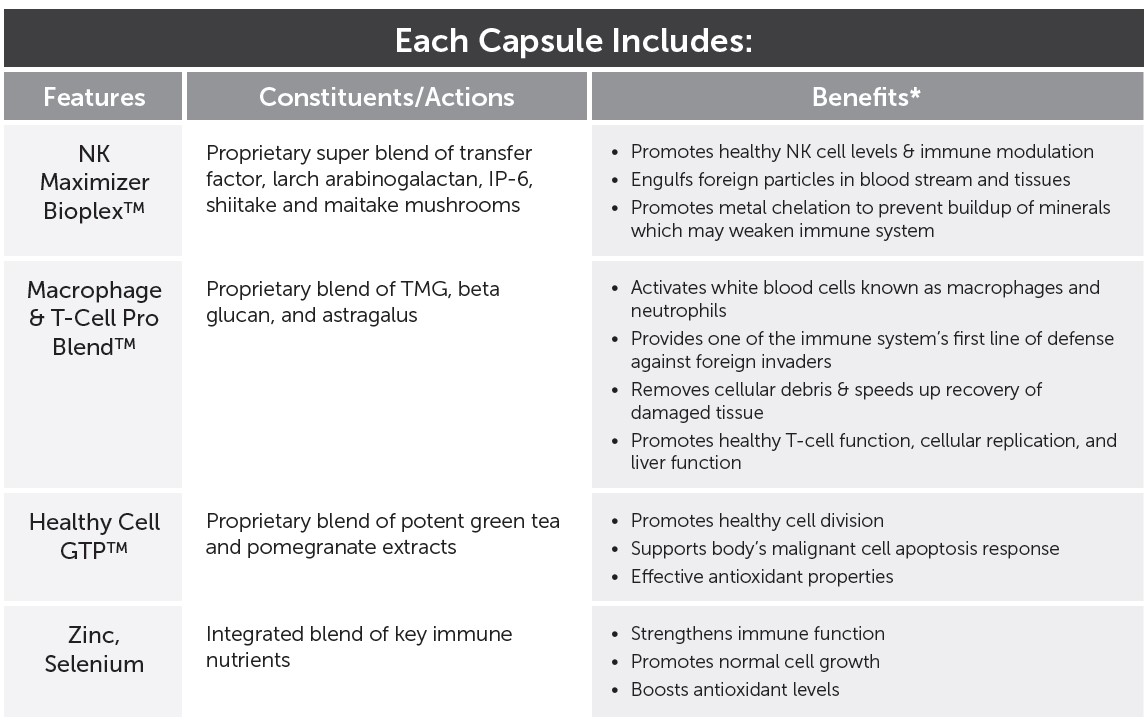 Free of: 
Eggs, fish, crustacean shellfish, tree nuts, peanuts, wheat, soy, corn and gluten.
Suggested Use: 
As a dietary supplement, take three capsules away from meals (one hour before eating or two hours after eating) or as directed by your health care professional.
Cautions: 
If pregnant or nursing, consult your health care professional before use.