Researched Nutritionals, Transfer Factor Multi-Immune 90 Capsules
---
Promote the Production of Macrophage Killer Cells and Support a Healthy Immune System
Daily dietary supplement in tablet form
Activates macrophage and neutrophil blood cells
Strengthens the body's first line of defense against infection and illness
Promotes healthy cell division
Supports the body's natural apoptosis response
Boosts levels of antioxidants
Recommended dose: three capsules per day
The immune system plays a key role in maintaining the body's general health and wellbeing. If compromised, it can leave a patient susceptible to the effects of harmful substances, cell changes, and foreign invaders. Research Nutritionals Transfer Factor Multi-Immune 90 Capsules has been specifically created to give the immune system the support it needs, particularly during times of illness or treatment. It promotes the activation and production of macrophage blood cells, which detect and destroy harmful bacteria and other organisms,
To fully support the immune system, Research Nutritionals Transfer Factor Multi- Immune 90 Capsules contain a blend of transfer factor, larch arabinogalactan, IP-6, shitake mushrooms, maitake mushrooms, TMG, beta-glucan, astragalus, green tea extracts, pomegranate extracts, zinc, selenium, and key immune nutrients. In addition to promoting macrophage production and healthy cell growth, many of these ingredients are powerful antioxidants. Suitable for those with allergies, the tablets are free from eggs, soy, fish, peanuts, tree nuts, shellfish, wheat, corn, and gluten. One tablet is to be taken three times a day, either one hour before a meal or two hours after.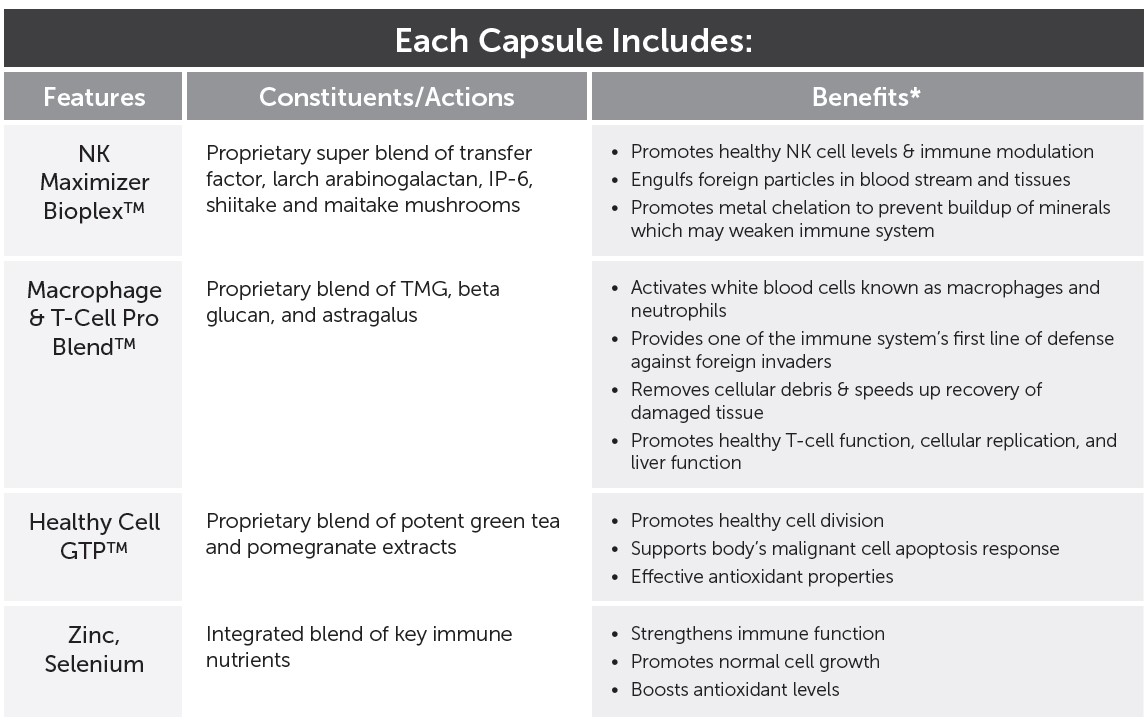 Free of:
Eggs, fish, crustacean shellfish, tree nuts, peanuts, wheat, soy, corn, and gluten.
Suggested Use:
As a dietary supplement, take three capsules away from meals (one hour before eating or two hours after eating) or as directed by your health care professional.
Cautions:
If pregnant or nursing, consult your health care professional before use.