CoQ10 for Enhanced Absorption
Ubiquinol Super 200™ offers the patient 200 mg of the reduced form of CoQ10 for its primary antioxidant role. As people age, CoQ10 becomes more difficult to absorb. This reduced form of CoQ10 improves absorption while offering an affordable option for those seeking the benefits of CoQ10 in the ubiquinol form.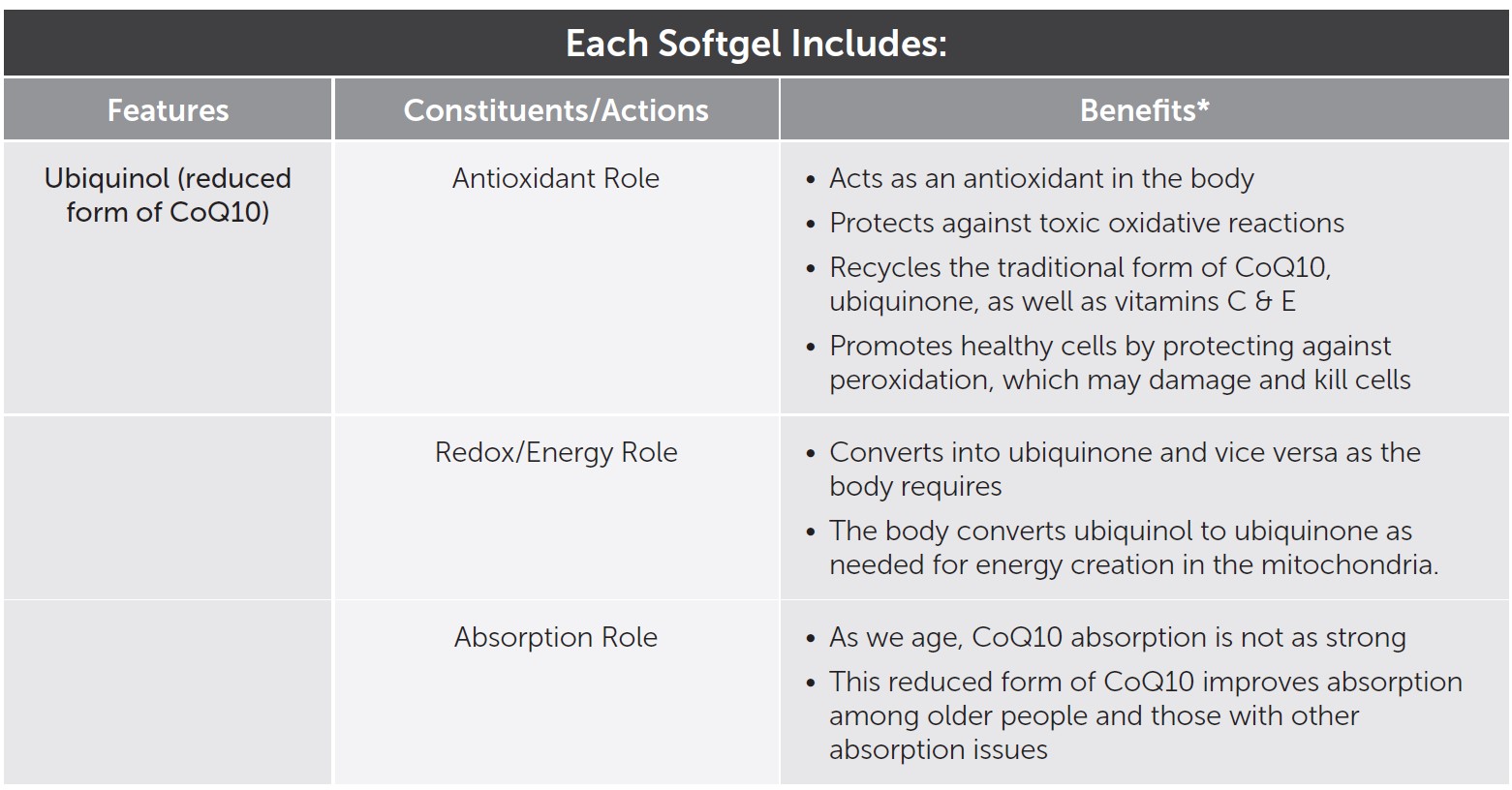 GMO-free
Suggested Use: As a dietary supplement, take one to two soft gels daily, preferably with a meal.
Cautions: If pregnant or nursing, consult your health care professional before use.