Researched Nutritionals, Core Minerals™ 120 Capsules
---
Balanced Mineral Complex – Iron Free
Core Minerals™ provides twelve minerals plus vitamin D3 in a balanced multi-mineral complex, with each mineral in an easily assimilated form.  This iron-free formulation includes vitamin D3 to aid in the absorption of calcium.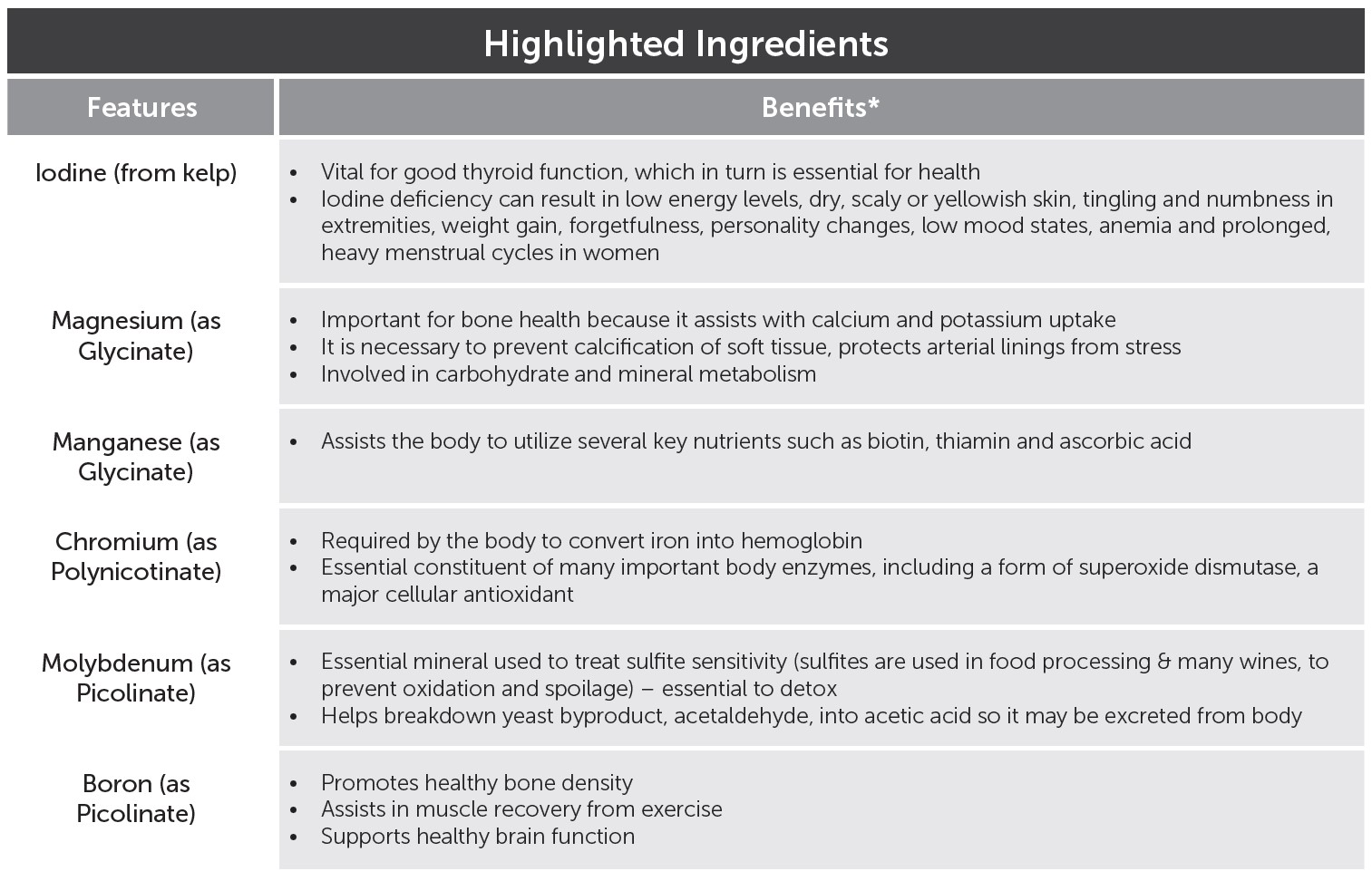 Vegetarian
GMO-free
Suggested use: As a dietary supplement, take 4 capsules daily with food, divided between AM and PM, or as directed by your health care professional.
Caution:

If pregnant or nursing, consult your health care professional before use.